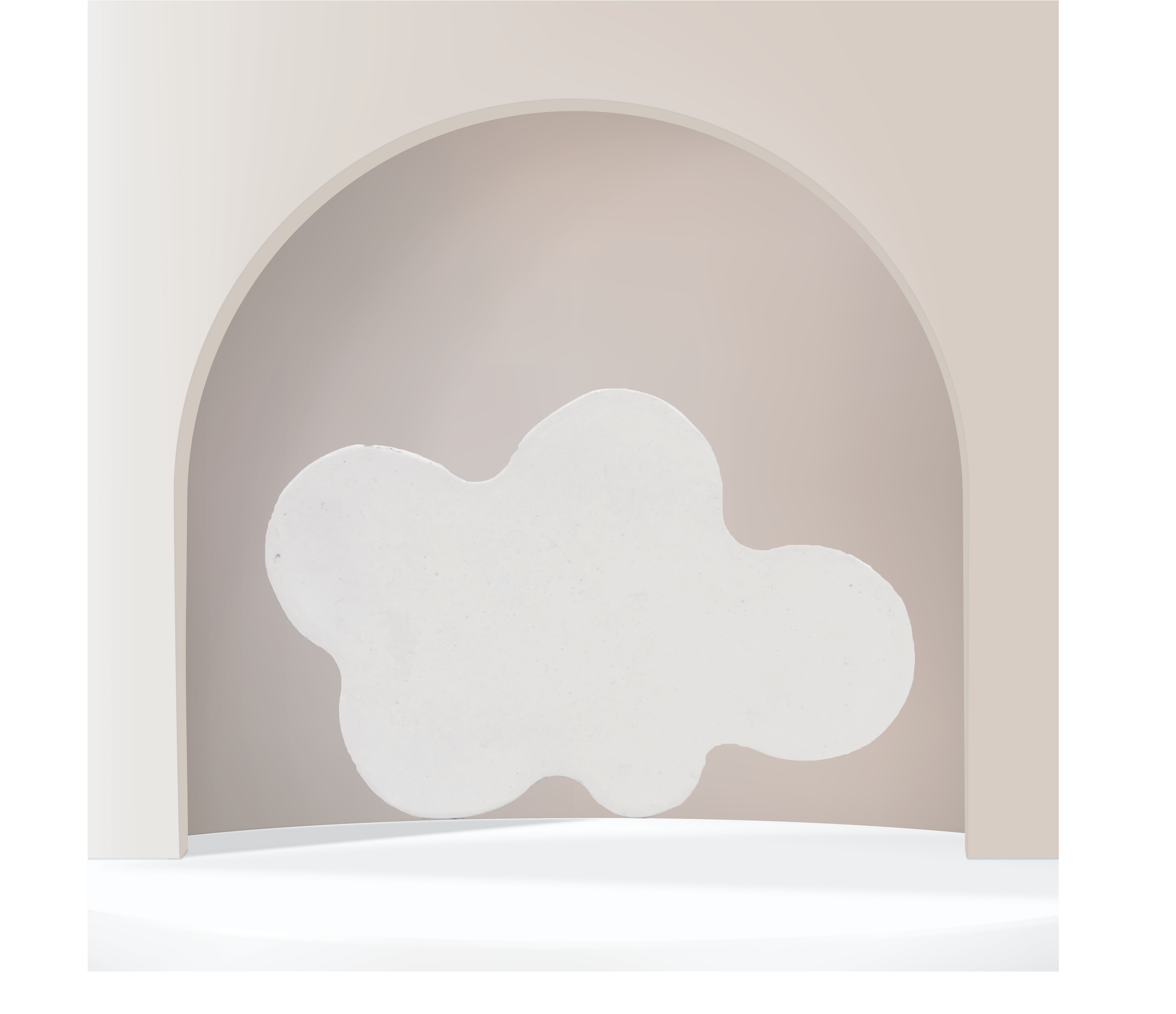 -10% off
Weeny Cloud Coaster (White)
Details :
- Water Resistant (Decoration use only)

- This Weeny Cloud Coaster is perfect to organize any of your belongings. It can be used to hold your jewellery, candles, tiny plants, soap/lotions, dish sponges, and many more.

Material :
- Cement / Concrete

Dimension :
18.5cm x 12cm / 1cm thickness

Disclaimer :
- Our concrete coasters are designed for decorative purposes is not encouraged to be kept in a high humidity environment.

- The coaster is backed with cork for protection of the base and sealed with a water repellant sealant.
- All items are handmade and therefore each item is unique and one of a kind. Due to the nature of concrete each item will have slightly different characteristics, the small air bubbles and deviations are what make the items imperfectly perfect.
- As the concrete is made in different batches there may be a slight variation in colour and pattern to those shown in the pictures.

Returns :
- We will not be accepting returns due to each piece being handmade. If your item arrives broken/damaged please contact us on the day of delivery.