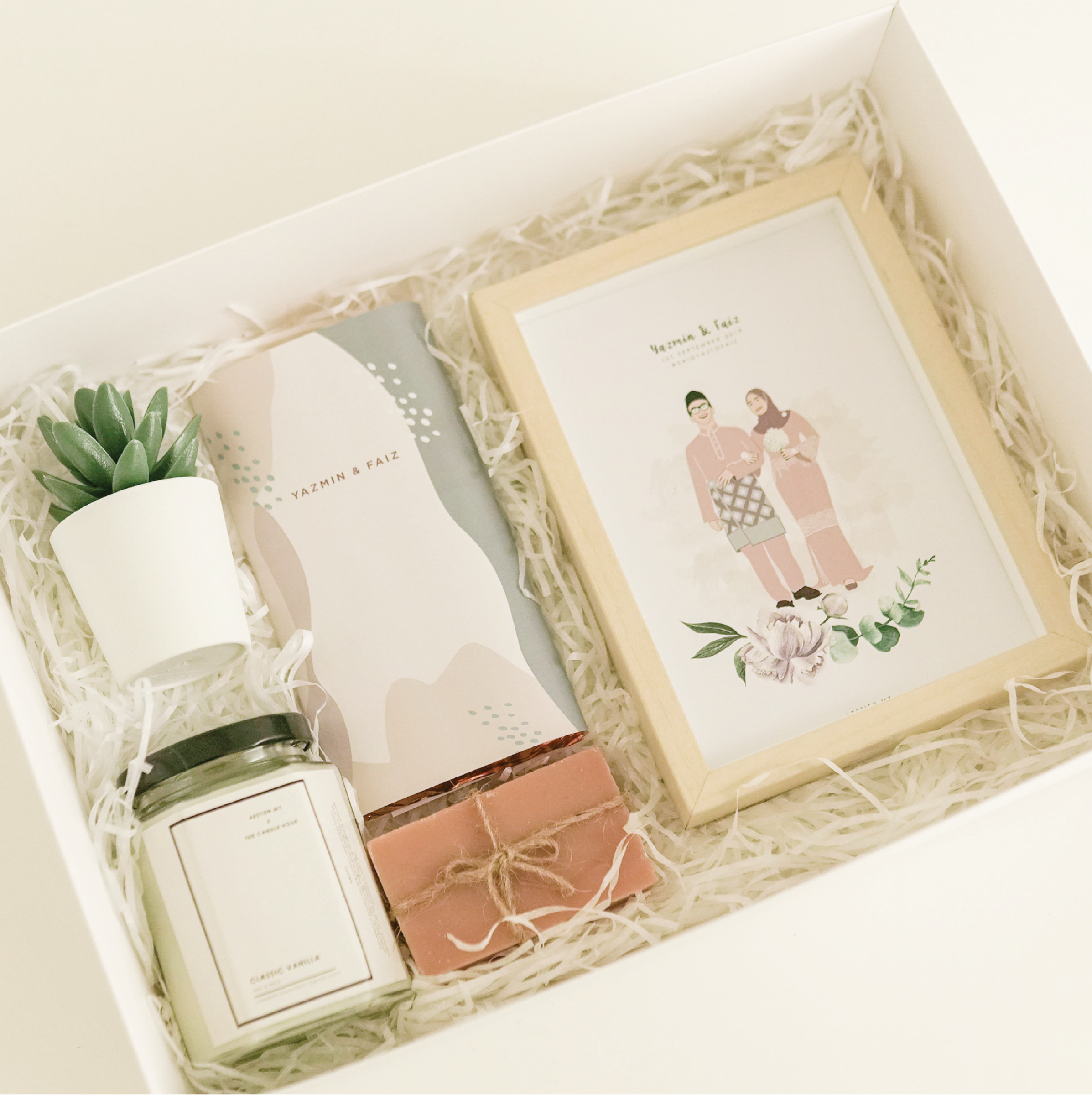 Love Me Naturel Box - LMNB :
A series of boxed gifts with customized content to match your creative preference! Surprise your partner by customizing the gift box with sweet chocolates, framed portrait illustration, specialized wish card and lots of other lovely items you can choose from. Perfect for anniversaries, surprise, birthday, wedding or simply a gift for any occasion!

- Tiny Plant
- Organic Soap
- Personalised Wish Card
- Personalised Chocolate
- Personalised Framed Illustration A5 size
- Soy Candle (A collaboration with @the.candlehour)
---
- Frame measurement : A5 size (13 x 18cm)

- Additional charges per extra character/person/pets RM20

- Frame Colour : Black/White
- Upgrade to wooden frame RM30
- Duration : Normal 8 working days
Urgent 48 hours RM100
Urgent 24 hours RM200
STEPS TO ORDER:
1. Select the number of character/people/pets you want in the illustration.
2. Email us for your reference photo to " aestien.my@gmail.com " (Please include any details or any information you would like us to know: like wording's illustration, date, etc)
3. You will receive a first draft of your illustration so you can make any modifications/amendment if necessary. The next amendment will be charged RM100.
4. The final artwork will be sent in PNG file in high resolution via email.
5. Enjoy your illustration !


If you have any questions we´d be happy to answer.


Contact us at :
📧 aestien.my@gmail.com
📱+60196692334